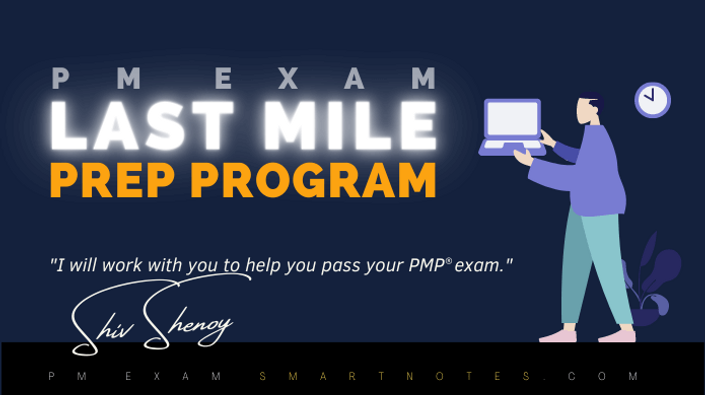 PM Exam 'Last Mile' Prep Program
The Complete, Brain-friendly Study Program for Fast-tracked PMP® Exam Preparation That Toppers Have Been Using Secretly.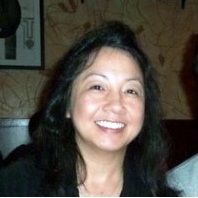 "Shiv Shenoy's PM Exam 'Last Mile' Prep Program course was instrumental in helping me to successfully pass the PMP exam.
Shiv's approach in using mind maps in the online videos to explain all the processes worked for me as I was able to grasp and retain the concepts better than just watching PowerPoint slides.
Also the online mock exam videos helped to build my confidence level on how to choose the best answers for each type of questions."
- Beverly Wong, PMP (SFO Bay Area, USA)
Hello!
Shiv here. I'm currently preparing the content needed for the exam (Agile + PMBOK-7 content).
In the interim, I would recommend using this booster course along with this course for the new exam.
Before signing up, reach out to me - I will give you a discount coupon for the price of the booster course, so your cost of study does not increase.
Then we have a weekly one-on-one call to work together till you pass the exam!
Years ago when I was preparing for my PMP exam I went to my manager, who was a PMP®, for advice. He said, "The exam is tough and preparation is tougher. Get a copy of PMBOK and Rita - go through PMBOK end-to-end, then go through Rita end-to-end. Do this 3 times over 6 months and you should be ready."

From my own experience, I figured that he was Right. And Wrong. Right about the exam being a tough one, and not so about the preparation part.

Why?

The issue with this 'linear approach' that is the approach of taking up one book and studying end-to-end and then moving to another for end-to-end study is that there is no feedback loop. To know if you have understood the content, you will have to wait till completing the book and come back for the second round. By which time, chances are, you remember very little of what you've read.
This approach is slow, tedious, and not conducive to learning.

The focus of this PM Exam Last Mile prep program is a bit different. This is engineered to give you quick and lasting results.
You learn a knowledge area and learn to apply it immediately. The 2 quizzes help you do just that. If you are not able to, no worries, watch the videos of me applying concepts and solving these quizzes and learn how to apply what you just learned.

Want to revise once before taking the quiz again? No worries, go over the mind map we created while watching the videos, and boom! you've revised the content.

The entire course is filled with strategies and resources that make learning a brain-friendly exercise. Something that you enjoy coming back to every day to prepare for the PMP® exam.

For that matter, take the Smart Flashcards - which are based on the concept of 'spaced repetition'. This means you are shown flashcards of harder concepts more often than easier ones, as it uniquely suits your level of learning. This saves study time, makes learning quicker, and makes you feel more confident.

You will discover more of such resources in this program (hint: take a look at the Curriculum section).
Thousands of PMP® students from all over the globe have used the strategies and resources from this course to prepare for their exam and pass it.
I have used my 15+ years of hard-core project management experience, strategies from my Amazon #1 best-seller books, and brain-research-based study techniques to create this brain-friendly course. Add to this the Application preparation support, direct access to me, and the student support group makes this a course that increases the odds of your success tremendously.
So, join today and fast-track your PMP® study.

Get those 3 letters next to your name before the new, harder, PMP® exam kicks in.
What is this program about?
Raise your hand if you are having trouble preparing for your PMP® exam because of one or more of these reasons –
you have a busy schedule at work
you spend 2 or more hours on daily commute
you have one or more adorable kids at home that need your time and attention
you are having trouble studying PMBOK guide
all of the above
Well, years ago when I prepared for my PMP® exam, I was in the 'all of the above' bucket.
How would you like you have the solution to 'all of the above' and pass your PMP® exam in next 4-6 weeks?
Hi, my name is Shiv Shenoy.
I had a tough time preparing for my PMP® exam way back in 2013.
In one of those helpless moments, I swore that once I pass the exam I will do everything in my power to help as many people tame this beast of an exam as possible.

Over the years I have authored 15 PMP® books, 2 of which have gone on to become Amazon best sellers in all the categories they were listed in. I run the blog PMExamSmartNotes - the world's first (and possibly only) blog that offered end-to-end PMP prep content for free.
I'm the creator of the PM Exam Last Mile brain-friendly PMP® prep program and have coached thousands of people to prepare for their PMP exam and pass it – while enjoying the process.
If you raised your hand to the question I asked above, I want to give you the solution straight away, because, with the dreaded new PMP® exam around the corner, we don't have much time on our hands.

PM Exam Last Mile prep program contains study materials that have been created using research-based techniques that help our brain grasp complex information in an easier way. To remember it longer, and recall it instantly.
Many of my students have reported that the way they studied for the exam has made them better PMs because they can recall required concepts on the job at will and apply them, and learn from the experience to be better at their craft.

What you have here is a complete and brain-friendly PMP® exam preparation program that takes care of any blocker faced along the way by you. In this program, you will discover a set of highly effective study artifacts, strategies, tools, support, weekly one-on-one calls with me, and information that helps you prepare for the exam with confidence.
How does this program work for you?
Step 1: As soon as you sign up, you will get an email with the needed information. You will be able to log into the course in 30 seconds.
Step 2: You will have instant access to my signature course, PMP® Exam Secret Strategies. This video course is under an hour and is packed with strategies to show you the shortest path to passing the PMP® exam. Go through this course as the first thing (some of what you discover may shock you!).
Step 3: As the current version of this course helps you prepare for the 2020 exam, you learn the additional content from Cornelius's booster course here.
Step 4: We work together every single week - to create your PMI application, to create your own study plan based on your timeline, to help overcome any problems along the way, and so on - till you take the exam and hopefully, ace it with 'Above Target' score!
With this simple 4-step process you will soon be coasting towards your PMP® goal. With me by your side.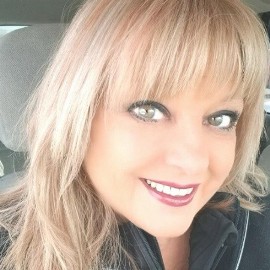 "Shiv Shenoy's exam notes are amazing. I followed his guidance and passed my PMP. Shiv, thank you so much for the time and effort you put into this program. I felt confident and prepared taking my test. Thank you so much!"
- Kelly Frye-Gromley, PMP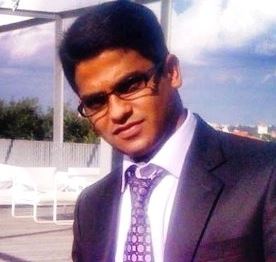 "Shiv, I'm feeling very happy as I PASSED the PMP certification. With the help of your study material and personal guidance, I was able to clear the exam on my very first attempt.
Thanks a ton."
- Smitesh Adhe, PMP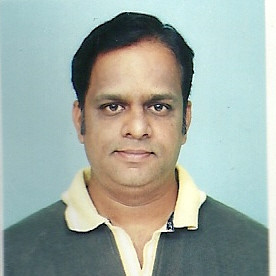 "I am glad to inform you that I passed PMP! I got 'Above Target' score!
I am 57 years old Professional was able to get this credential.Your 'PM Exam Last Mile prep' program has helped me get this result. Your coaching and resources I have recommended to my friends who got inspired from my success."
- Nitin G, PMP
Course Curriculum
Module-Zero: Get started the right way.
Available in days
days after you enroll
Module 1: Introduction
Available in days
days after you enroll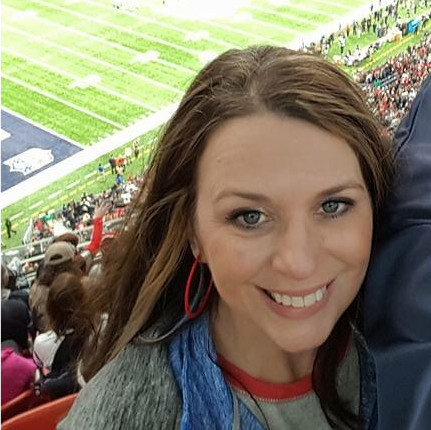 "Shiv, I passed my PMP exam with help of your program. Started studying on 2/20 and exam completed on 3/02 (10 days). Lots of hours of discipline in that short time period!"
- Carmen Mata, PMP (Houston, USA)
New Bonuses Added to fast track your PMP® preparation!

The proven 4-component strategy to pass PMP® exam is -

Lock in your study resources (and effective study strategies & techniques) that make study a joyful experience
Come up with a good milestone-based customized study plan that suits your daily schedule
Get a support group and/or a mentor for bouncing off ideas, guidance, and course-correction
Use above 3 to study every day hitting milestones till you reach the goal
You will get this system as part of this brain-friendly study program.
When you join today you get the following Free Bonuses (offered for a limited time) -

BONUS: My signature course, PMP® Exam Secret Strategies. Valued at $147!

Strategizing for PMP exam is as important as studying for it.
Discover the inbuilt traps and pitfalls, best practices, and study techniques to reduce overall study time and efforts by as much as 40%.

BONUS: Same-day PMP® questions clarification

Any question on ANY topics from this course, simply post in the Comments section at the bottom of the page and I will answer it the very same day. This way you never get blocked in your progress.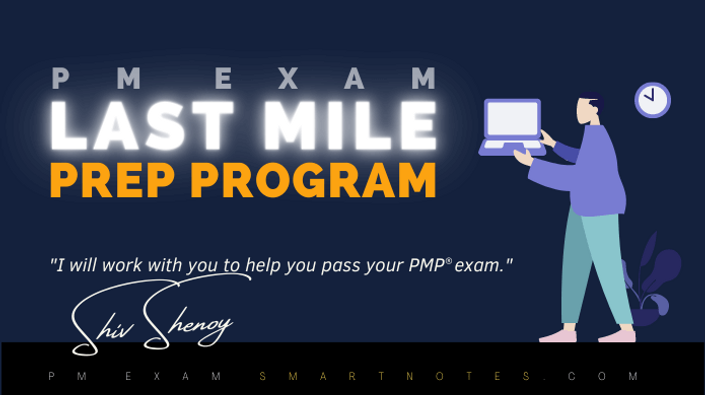 PM Exam 'Last Mile' Prep Program
The Complete, Brain-friendly Study Program for Fast-tracked PMP® Exam Preparation That Toppers Have Been Using Secretly.
Your Instructor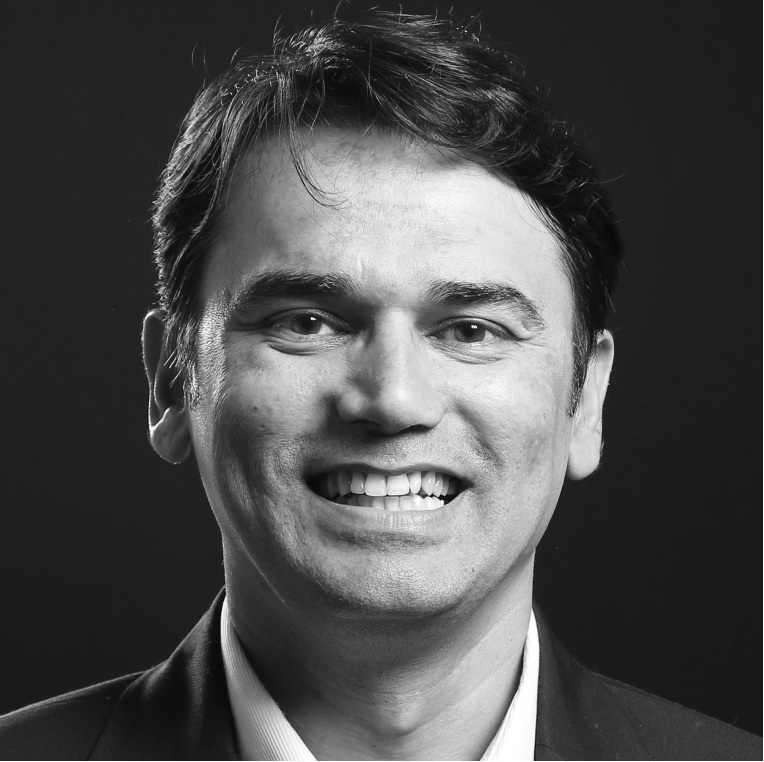 Shiv is a PMP exam coach and trainer, as well as bestselling PMP book author.
He has authored over 21 books in Project Management and Digital Marketing domains.
Shiv coaches busy managers to pass their project management (PMP) exam under 6 weeks while enjoying the study. He also helps managers to build their personal brand via writing books, authority blogs, and even create knowledge based business.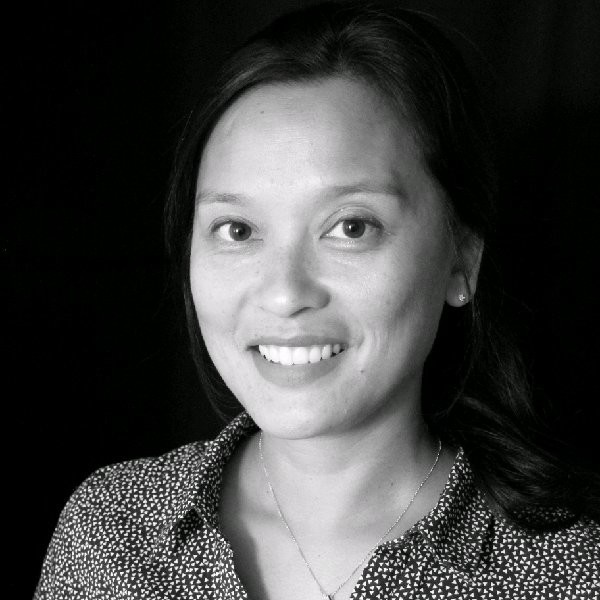 "I really enjoyed studying the material from 'Last Mile prep' program: watching videos while analyzing the process mind maps facilitated my study hours.
I also used a lot of the mnemonics that you have provided!
Last but not the least, I'm very grateful to you for your advises and your responsiveness."
- Marie Nguyen, PMP (France)
Courses Included with Purchase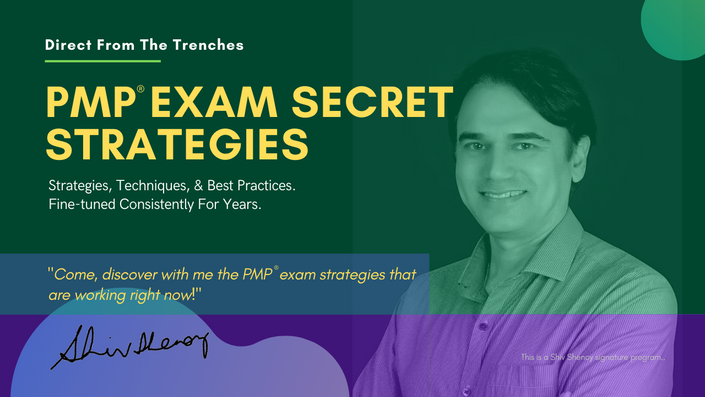 PMP® Exam Secret Strategies
Strategize your PMP® exam. Like a true blue Project Manager.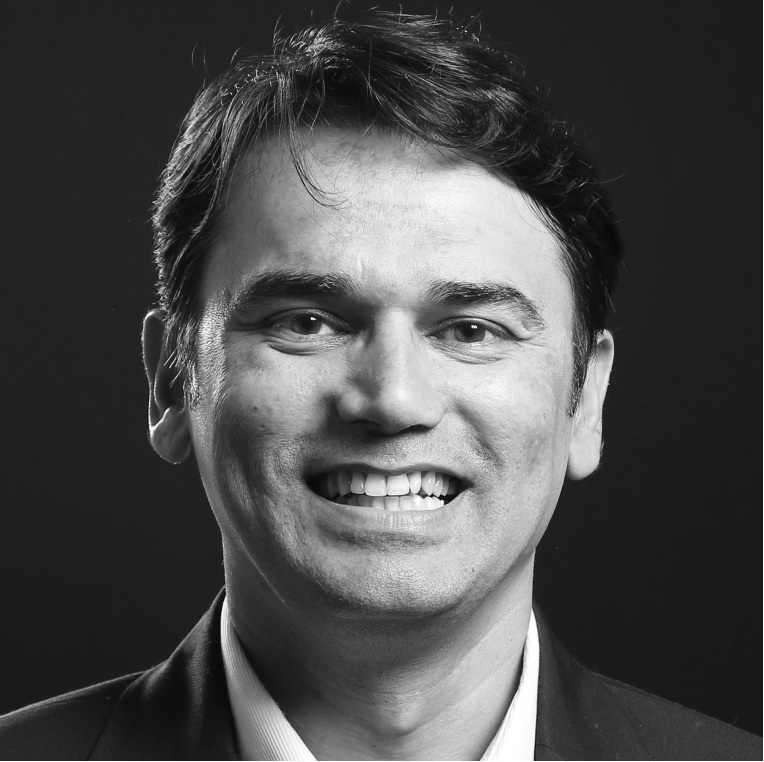 $97
Original Price: $97
Frequently Asked Questions
When does the course start and finish?
The course starts now and never ends - you have life time access.
Do I get support for my PMI application?
Yes of course, simply send me your application by email or have a 30-min one-on-one conversation with me to create your application from scratch the right way. This is one of the bonuses you get the moment you sign up. I will help you to put together your work experience in a way that increases the odds of your application acceptance by PMI.
What if I want to get a refund?
While we have made every attempt to use brain-research based techniques to learn PMP exam content in this course, we understand that there is no one-solution that fits everyone. Hence, if for any reason you are not happy with the content of this course you have first 15 days time to ask for a full refund. If you have any questions or need more information, please - email me at
[email protected]
today or - talk with me on Skype (shivshanker.shenoy), or - chat with me on LinkedIn > https://www.linkedin.com/in/shivshankershenoy/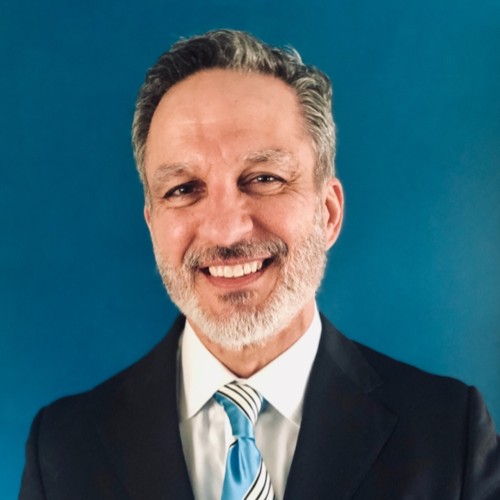 "The process and battle to study and successfully learn the material—not rote memorization, but to truly UNDERSTAND it. The test-taking skills and tips were nothing short of phenomenal; they made all the difference."
- Dave Lorenzo, PMP (Minneapolis, USA)
Note - Your Credit Card / Paypal statement for this transaction will reflect Teachable / Simplified Education Systems / Shiv Shenoy.